Belt Filters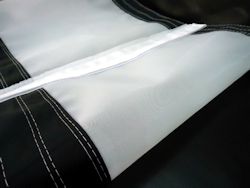 The belt filter (sometimes called belt filter press) is an industrial piece of equipment used for solid/liquid separation.  In particular, it is used in the dewatering of sludges in the chemical, mining and wastewater industries.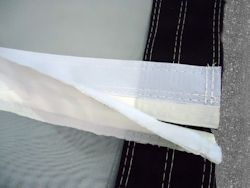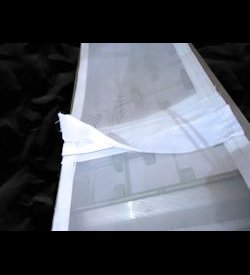 The process of filtration is primarily obtained by passing a pair of filtering cloths/belts through a system of rollers.           
REPLACEMENT BELTS:
Our belts provide maximum operational stability.  These belts are for use in liquid/solid separation in addition to sludge dewatering.  Our wide variety of fabric selections, offers rapid draining and quick cake release.  Our many fabrics can accommodate your unique requirements.
Custom Stitching:
Custom stitching on all of our products minimizes product loss through seam holes.
As a specialty cut and sew house, Lamports has the capability to manufacture virtually any type of filter or bag.  We stock a wide variety of quality fabrics to meet your filtration needs from fine to coarse filtration. Bags can be made in many shapes and sizes. Our expert sewing department has vast experience in adapting and customizing to meet your needs. Each item is made to order. When necessary, we collaborate and create the bag from start to finish. Or, we can simply follow any drawing that is supplied by the customer.